Karachi Round Planter
Product SKU:
Northcote Pottery's Karachi Round Planter is made from pure terracotta in a classic design, adding instant rustic and traditional charm to any porch or garden.
The porous nature of this earth-based material allows air and water to pass through the walls of the pot promoting healthy plants by staving off root rot and disease caused by overwatering. Available in many sizes to create a stunning garden display.
Traditional, practical and timeless design
Material encourages good drainage
Natural colour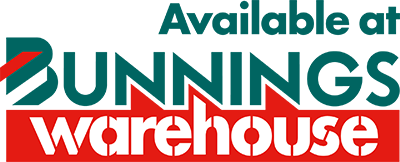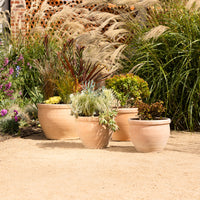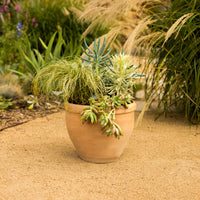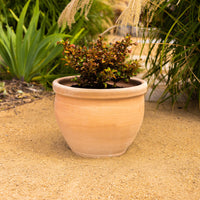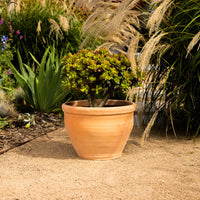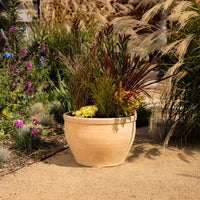 Specifications
| | |
| --- | --- |
| Product Code | |
| Colour | |
| Material | |
| Weight | |
| | |
| --- | --- |
| Width | |
| Height | |
| Depth | |
| Weight | |
| | |
| --- | --- |
| Lightweight | |
| Weather Resistant | |
| Self-watering | |
| Drainage Holes | |
| Lockable | |
| Paintable | |
| Newspaper Slot | |
| Suits A4 Mail | |
Select a pot to view in your space