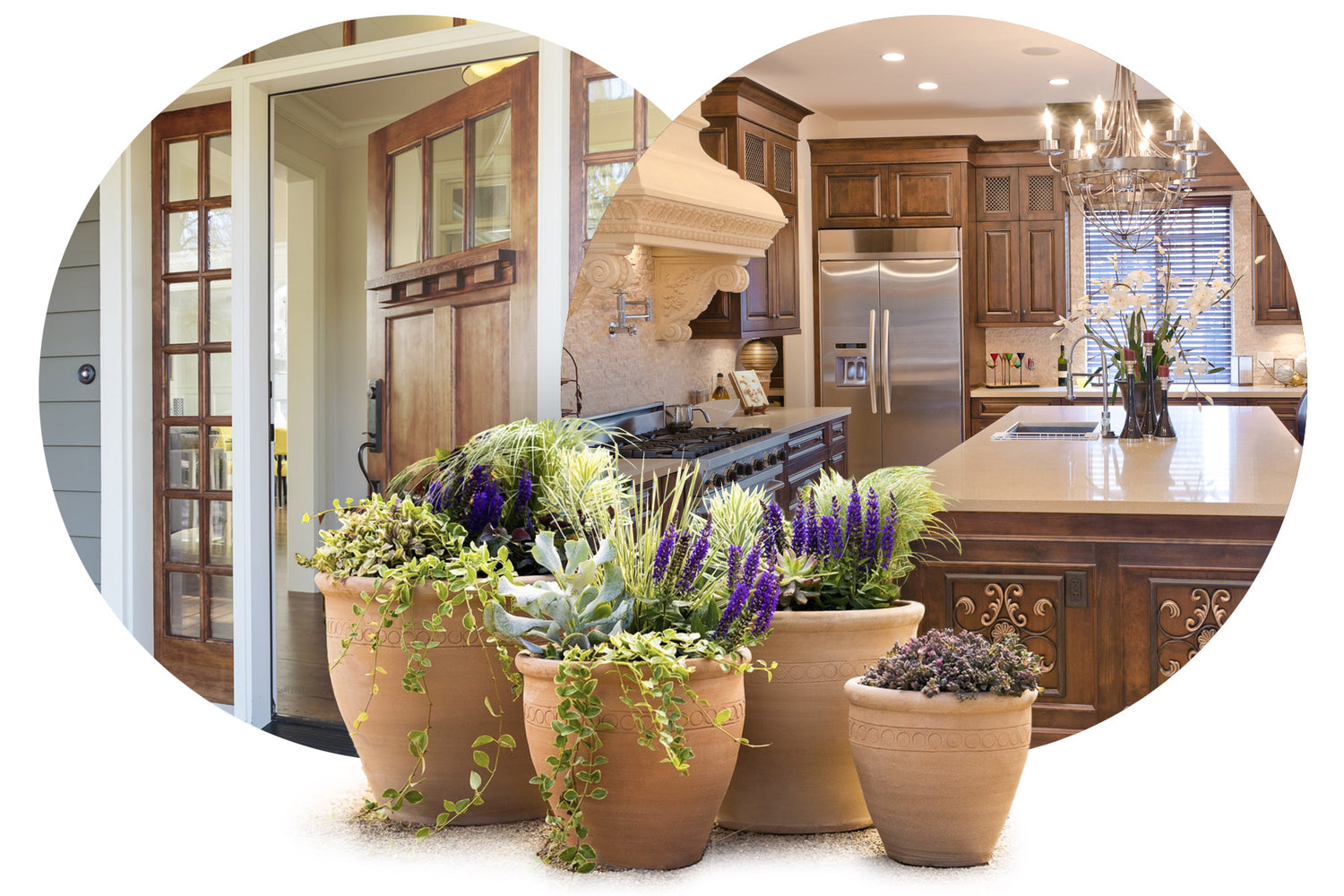 What is Traditional style?
Timeless traditional styling mixes textures and patterns inspired by past centuries. Dark timbers like walnut and rosewood are upholstered with leather and heavy, long-lasting fabrics. Wingback chairs, chesterfield lounges and Persian rugs are right at home in a traditional setting.
Opulent jewelled tones come through in stylish damasks and pinstripes and ornate window treatments aren't shy. Family heirlooms and antiques take centre stage in a traditional home setting, making the space comfortable and familiar.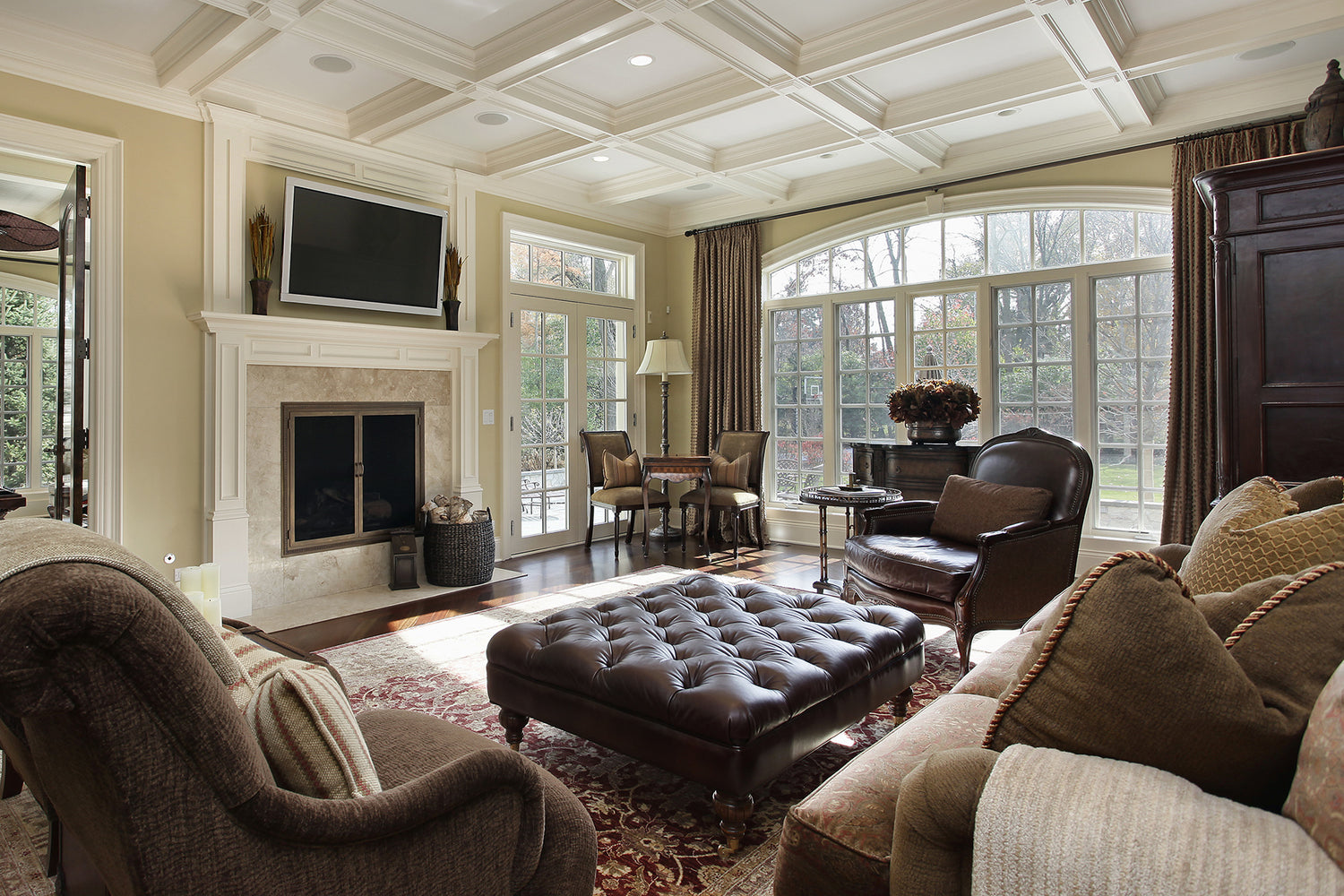 Create a Traditional space
Traditional style is ordered and layered, take full advantage of this by mixing different plant varieties into your indoor living spaces in traditional style pots.
Add tall Zanzibar Gems to a cream or forest green Belly Pot for a traditional element in living areas, The Studded Glazed Pot in white or green will couple magnificently with lush Parlour Palms. Fill a corner with flourishing Boston Ferns housed in an Acacia Cylinder Pot.