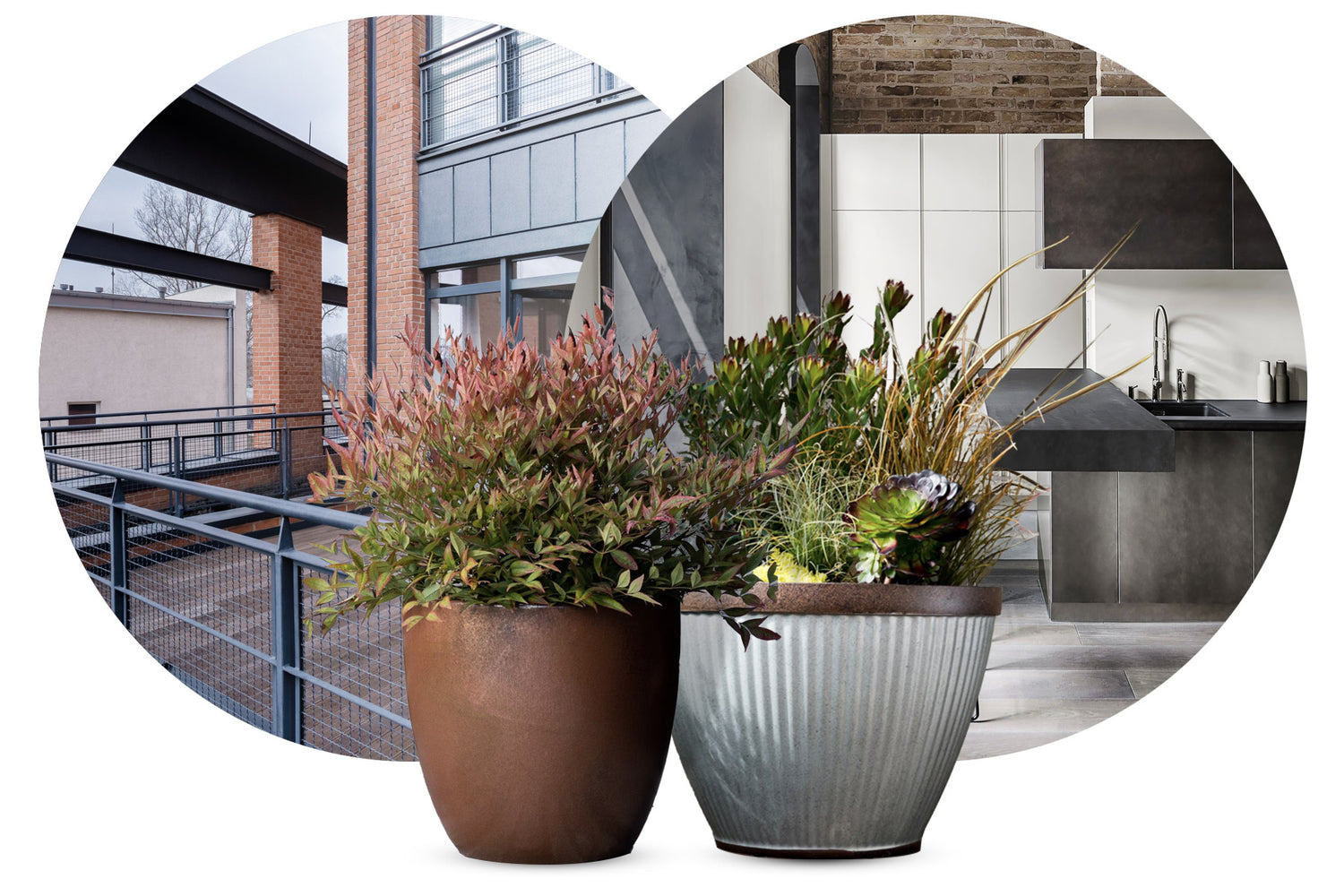 What is Industrial style?
A moody, vintage-meets-modern aesthetic that draws inspiration from industrial warehouse living. Industrial style evokes tones and textures from a bygone era combined with modern functionality. There is a sense of unfinished rawness – exposed brickwork,  reclaimed timber, high ceilings, and solid metal accents. 
Wood and metal is mid to dark tone. Neutral colour palettes that are dark and moody and derived from the wood and metal tones - gunmetal grey, burnished copper and brass, ink black and rich chocolate.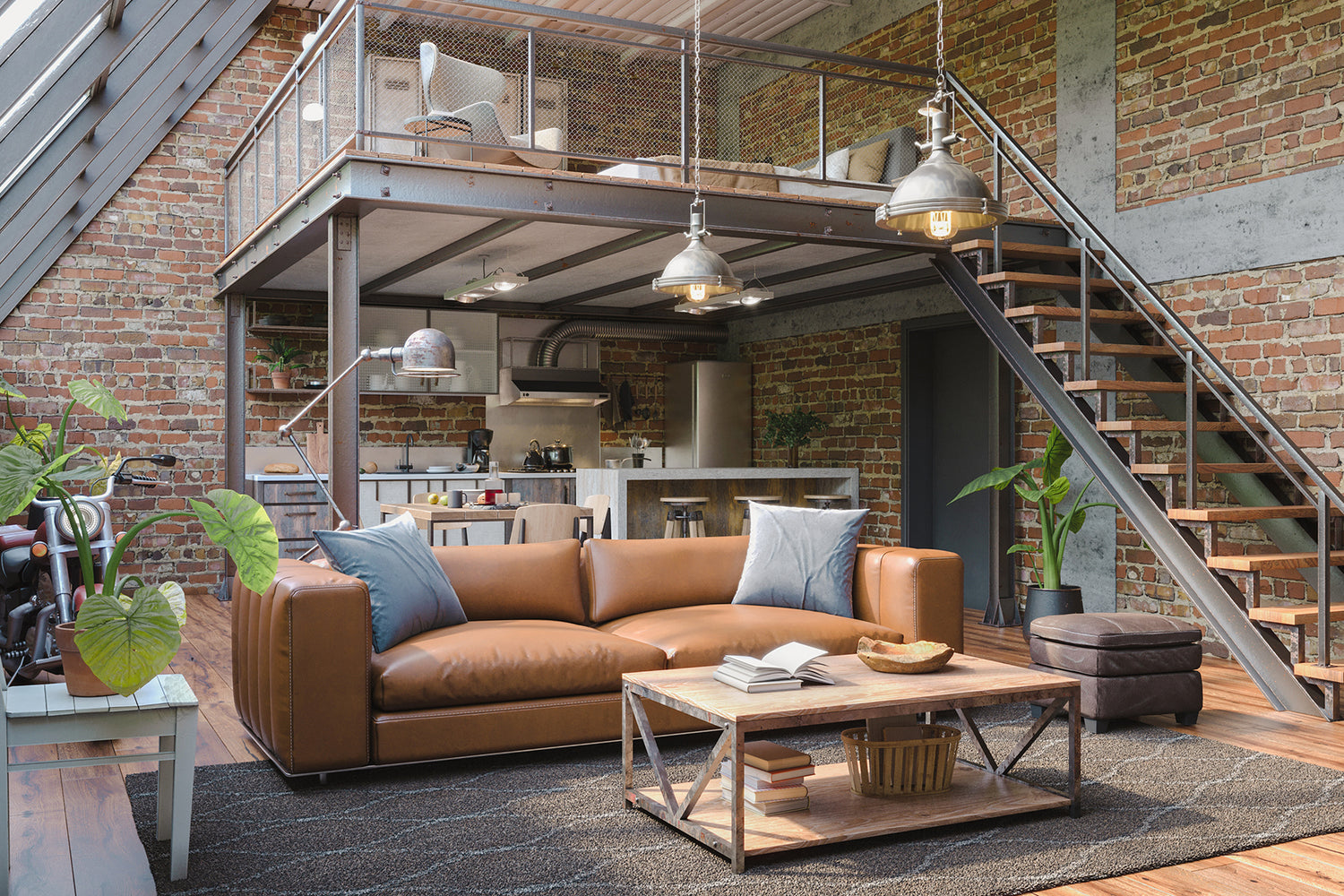 Create an Industrial look
Using strong silhouettes and austere colours, use a selection of Mod Egg Pots in copper to accent metal tones packed with broad leaf Taro.
Create a visual display of Saxon Drum Pots structural plants for maximum industrial impact.  Used indoor or outdoors, the Flower Mirror will add a moody touch and reflect any stunning Edison bulbs and candle stacks.