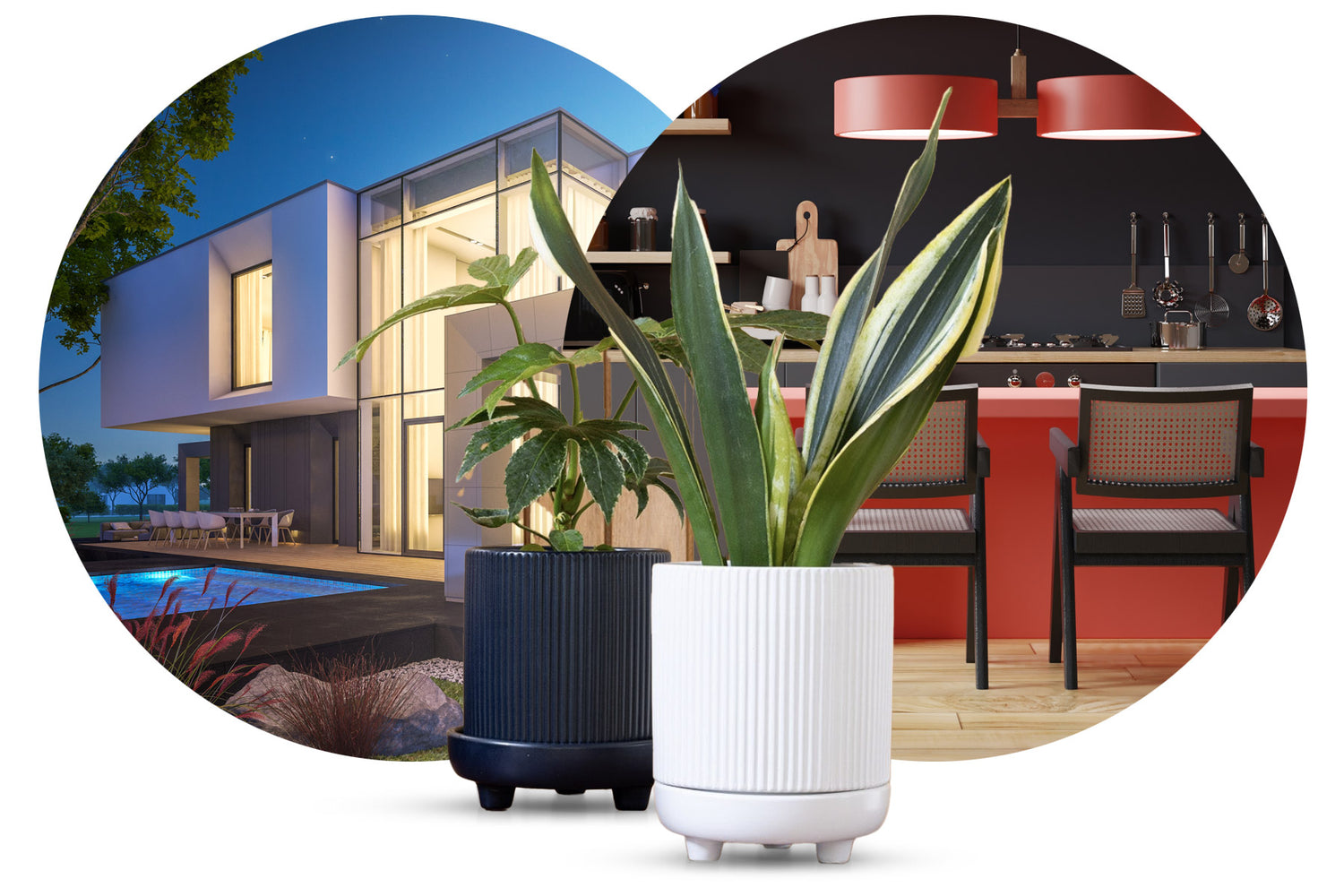 What is Modern style?
Clean crisp lines in elements of metal, steel and glass bring modern style to life. Sharp angles and continuous timber and steel are celebrated in a monochrome palette, accented with strong, bold colour splashes. Modern styling leans toward the modern architectural design style founded in the 20th century.
Patterns are welcome, in the form of angled shapes, and often in a consecutive pattern.  Low and linear furnishings in a 'Scandi' style are bathed in boucle and corduroy, and spectrums of bright green and burnt orange.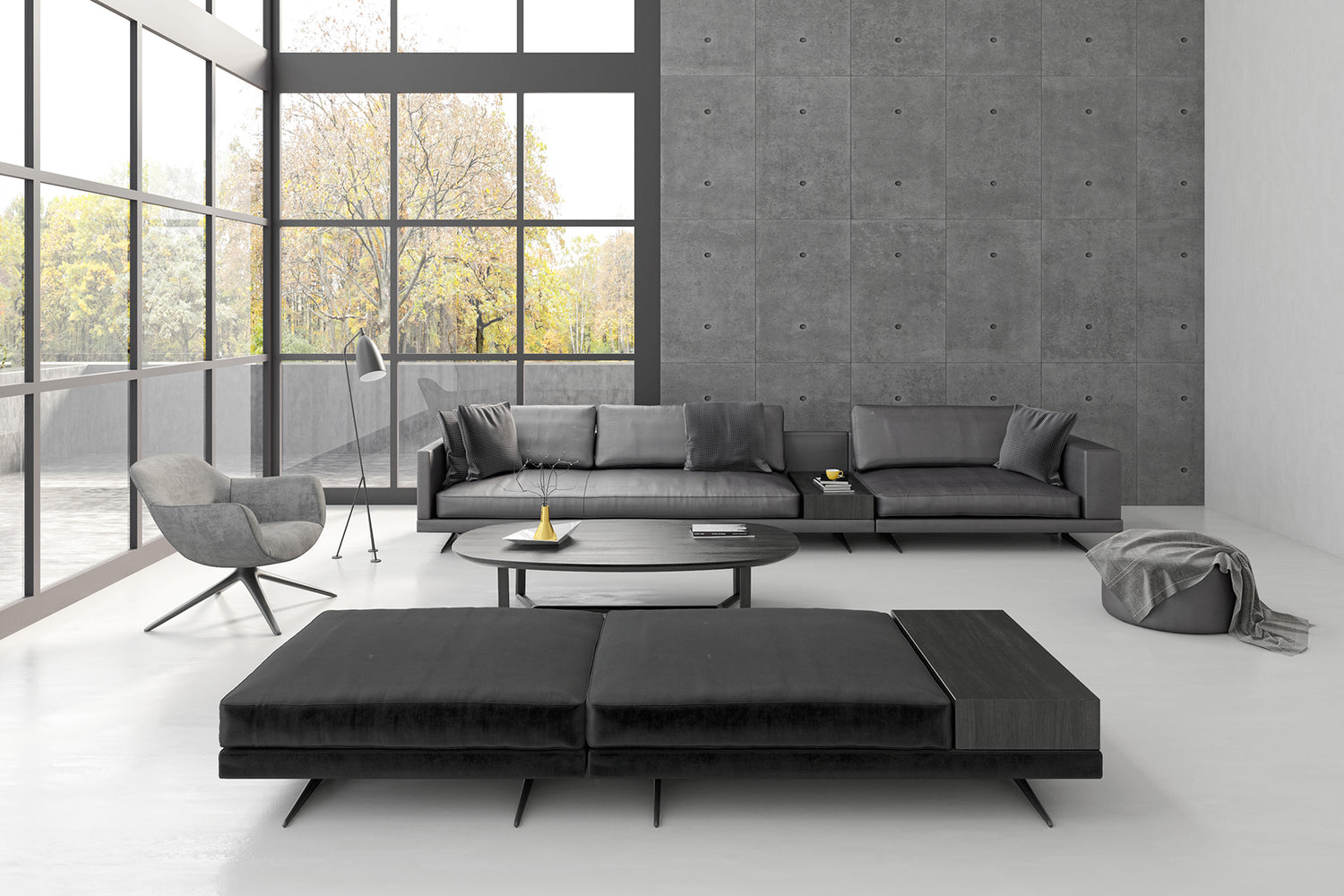 Create a Modern space
When creating a modern space with furniture and architecture, the sky's the limit with accessorising, punctuating your space with the colour and movement of plants. Pair structural sansevieria with differing shades of the Avery Cylinder Pot.
Make a statement with bright Pilea in a Carter Pot, or add a healthy Fiddle Leaf Fig to a large Henna Tripod Pot. No modern house is complete without a lush Monstera, placed in an Egg Pot with Timber Stand for ultra-stylish vibes.