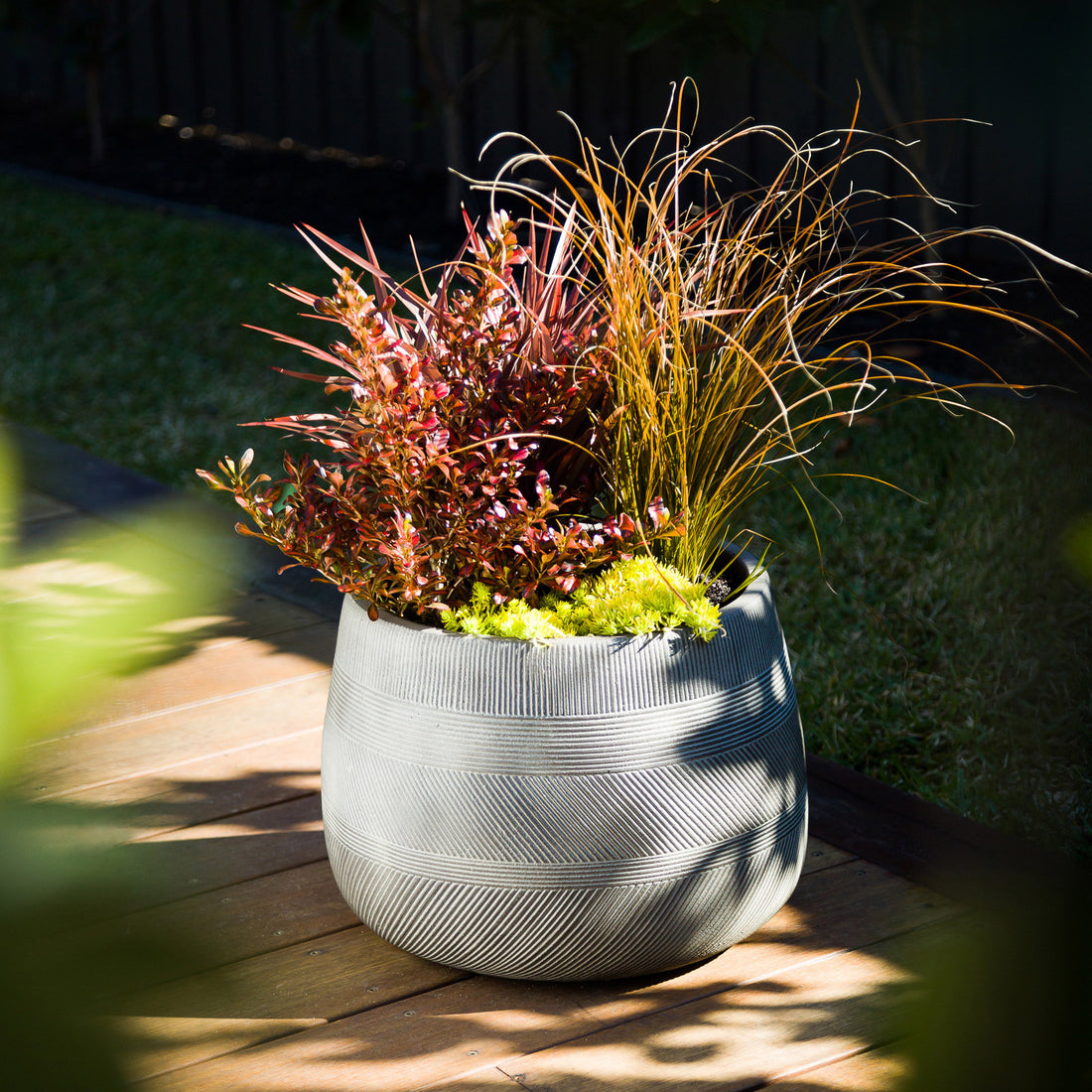 19 August 2020
Northcote Pottery's brown Winston Drum pot has a natural look and feel that comes to life with decorative foliage plants in all the sunset tones.
Here's what you'll need:
1 x

 

Northcote Pottery Winston Drum (42 cm x 29 cm)
1 x bag of Premium Potting Mix
1 x Phormium 'Sweet Mist'
1 x Coprosma 'Evening Glow'
1 x Sedum 'Gold Mound'
1 x Carex testacea
Fill the pot with quality potting mix. Then position Phormium 'Sweet Mist' towards the back of the pot. Plant the beautiful variegated Coprosma 'Evening Glow' and bronze Carex towards the middle of the container and finish it all off with a splash of sedum 'Gold Mound' in bright foliage tones.
Tip: The beauty of using decorative foliage is that your potted display will look good year round. If you want to inject some flower colour, introduce seasonal blooms in complimentary red, yellow or orange tones.
Happy Container Gardening!