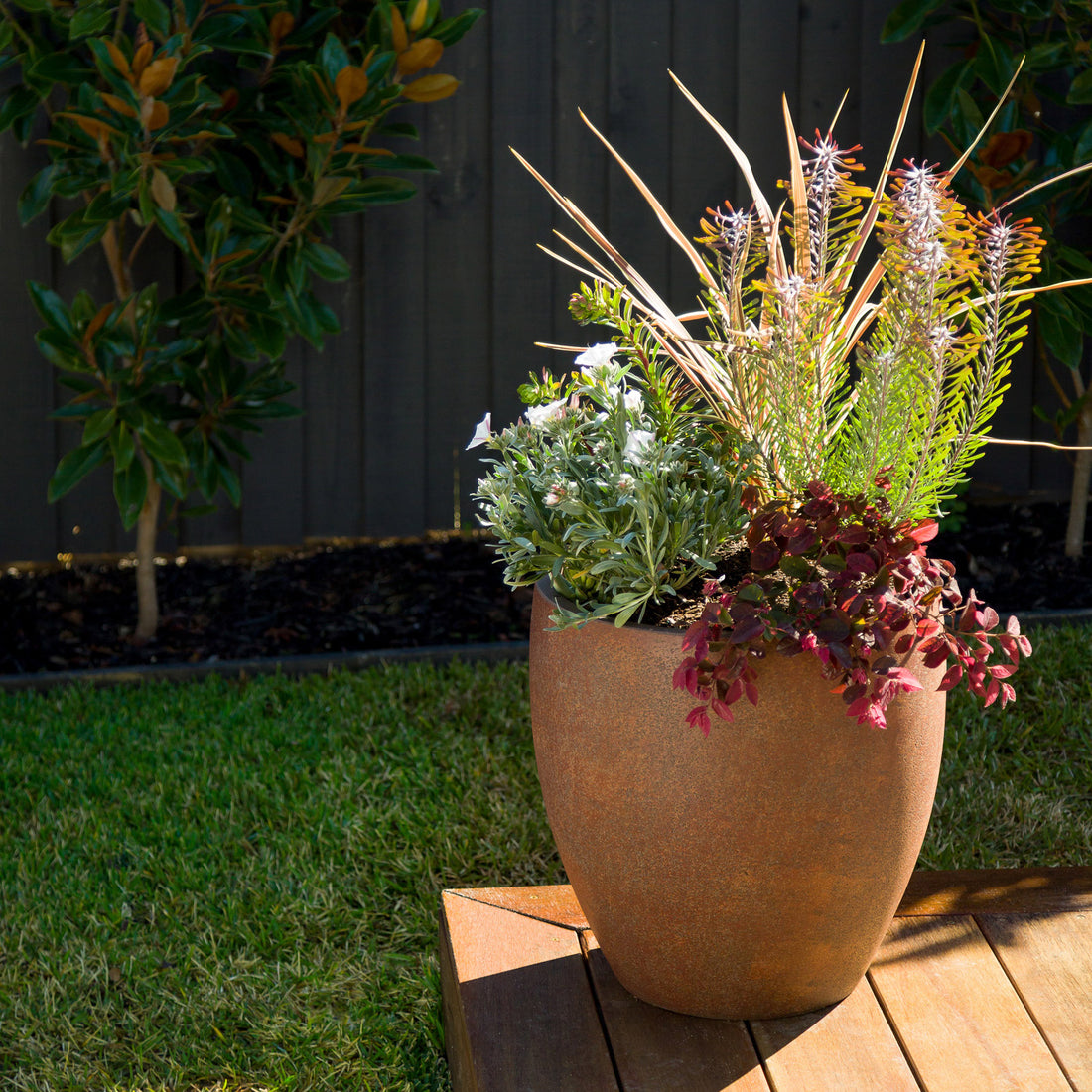 21 September 2020
Container garden expert Melissa King shows you how to make a statement on your patio or balcony with this stunning potted combo.
Here's what you'll need: 
1 x Northcote Pottery Modstone Montague Egg in Rust
1 x bag of Premium Potting mix
1 x Leucadendron 'Purple Haze'
1 x variegated Cordyline
1 x dwarf Euphorbia
1 x Convolvulus cneorum
1 x Cotyledon species
1 x Loropetalum 'China Pink'
Northcote Pottery's Montague Egg pots have a rusty looking finish that shines with a combination of decorative purple, bronze and silver foliage plants.
Position the variegated Cordyline towards the back of the pot for height and nestle the Leucadendron 'Purple Haze' beside it. Then frame the two plants with Loropetalum 'China Pink' and a dwarf Euphorbia, with lovely lime coloured bracts. Plant the front of the pot out with decorative Cotyledons and silver leafed Convolvulus cneorum, which also boasts pretty white flowers.
Tip: Lighten darker coloured pots with silver foliage or white flowers, which provide wonderful contrast.