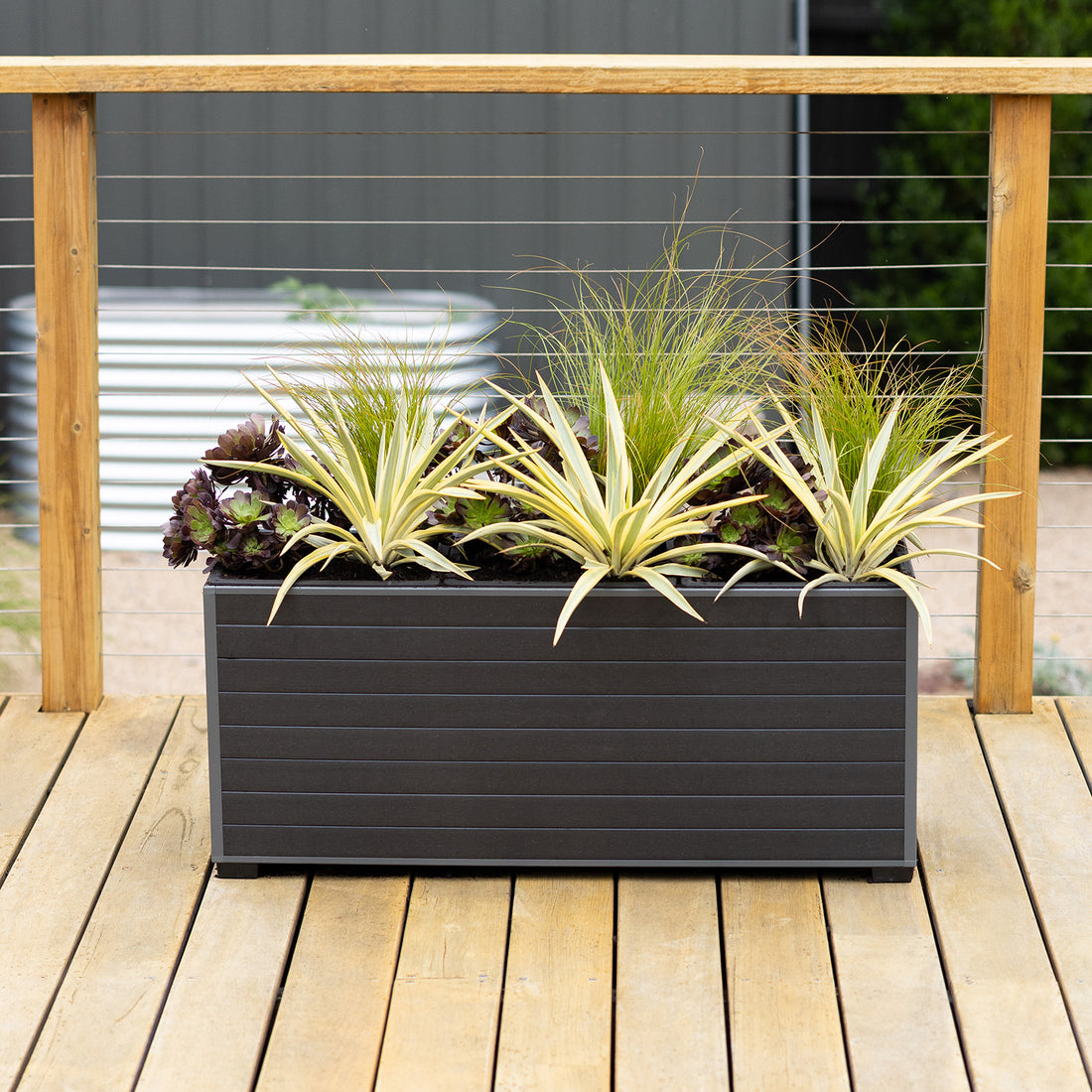 06 June 2023
Container gardening expert Melissa King shows you how to use repetition in pots to create a foliage combo that shines all year round.
Here's what you need:
1 x Savanna Tri Planter
2 x Bags Premium Potting Mix
3 x Care testacea (Orange Sedge)
3 x Aeonium 'Velour'
3 x Yucca 'Citrus Twist'
Start by planting Orange Sedge towards the back of the planter. It has a lovely weeping foliage in orange and green tones. Then plant Aeonium 'Velour' to the side. You'll love its big rosettes of chocolate and green foliage. Finally, make a feature of Yucca 'Citrus Twist' at the front. It boasts decorative foliage in beautiful lemon and lime shades and looks good through every season. It's particularly attractive when it takes son tints of pink and red in the foliage. Repeat the pattern in all three pots for a designer look.
Happy Container Gardening!