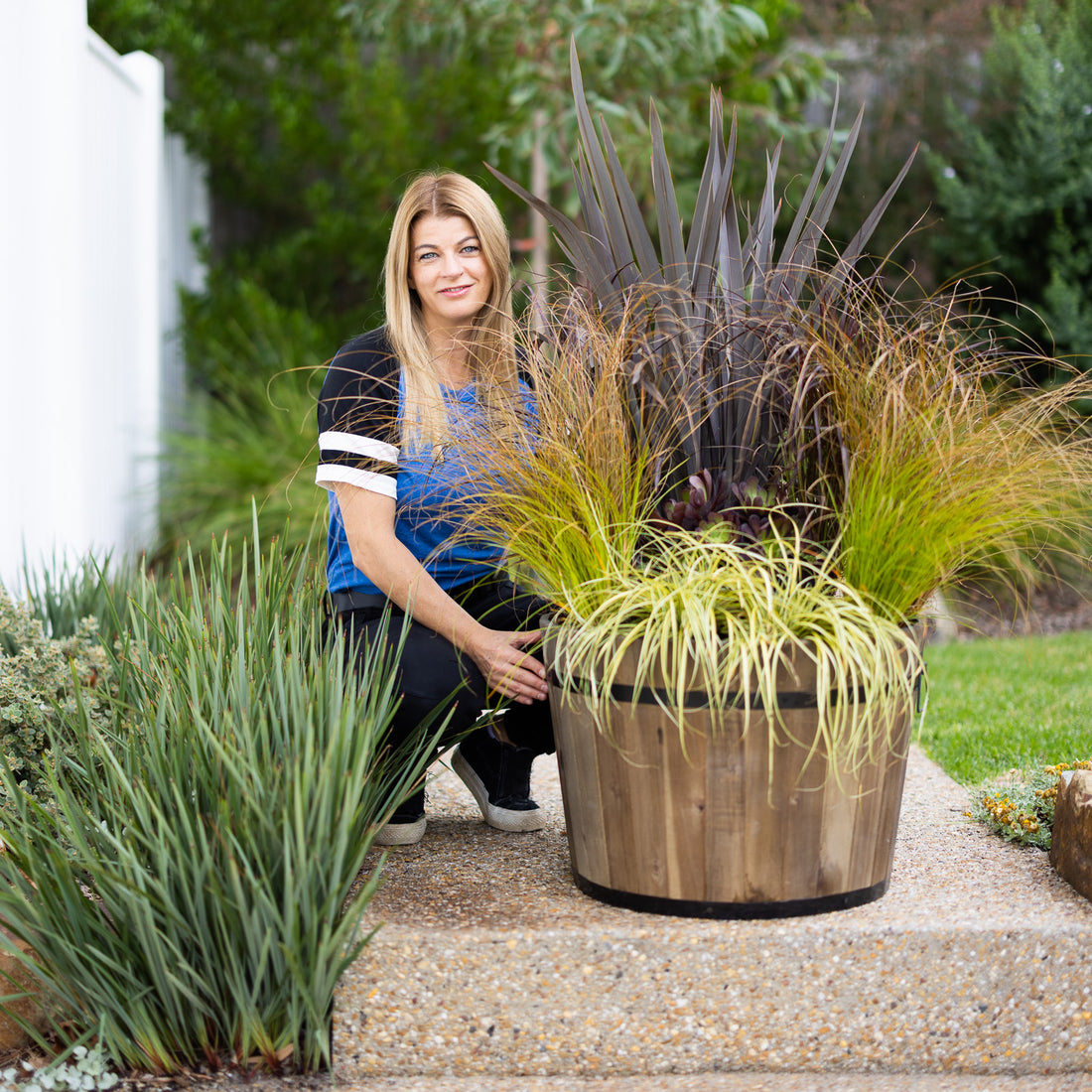 13 July 2022
Container Gardening expert Melissa King shows you how to combine grasses, strappy's and succulents for a potted combo that shines in every season.
Here's what you'll need:
1 x

 

Northcote Pottery Timber Barrel
2 x bags quality potting mix
1 x Phormium 'Purple Haze'
2 x Pennisetum rubrum - Purple Fountain Grass
1 x Aeonium 'Velour'
2 x Carex buchananii
2 x Carex testacea
2 x Carex 'Everoro'
Plant the dramatic Phormium 'Purple Haze' at the back of the container for a bit of drama. It forms clumps of rich purple foliage and looks good all year round. Then frame 'Purple Haze' on either side with Purple Fountain Grass, an attractive ornamental grass with weeping burgundy foliage and fluffy foxtail like blooms. At the centre of the pot make a feature of Aeonium 'Velour', which displays pretty rosettes of foliage in chocolate and green tones. Soften the edges of the pot with Carex grasses in bronze and green hues and then complete the picture with Carex 'Everoro' at the front of the barrel. It boasts decorative lime green and gold variegated foliage that weeps over the front of the container.
Tip: Put this potted display in a sunny spot on a patio or balcony. It's a low maintenance combo that requires little water and little fuss.