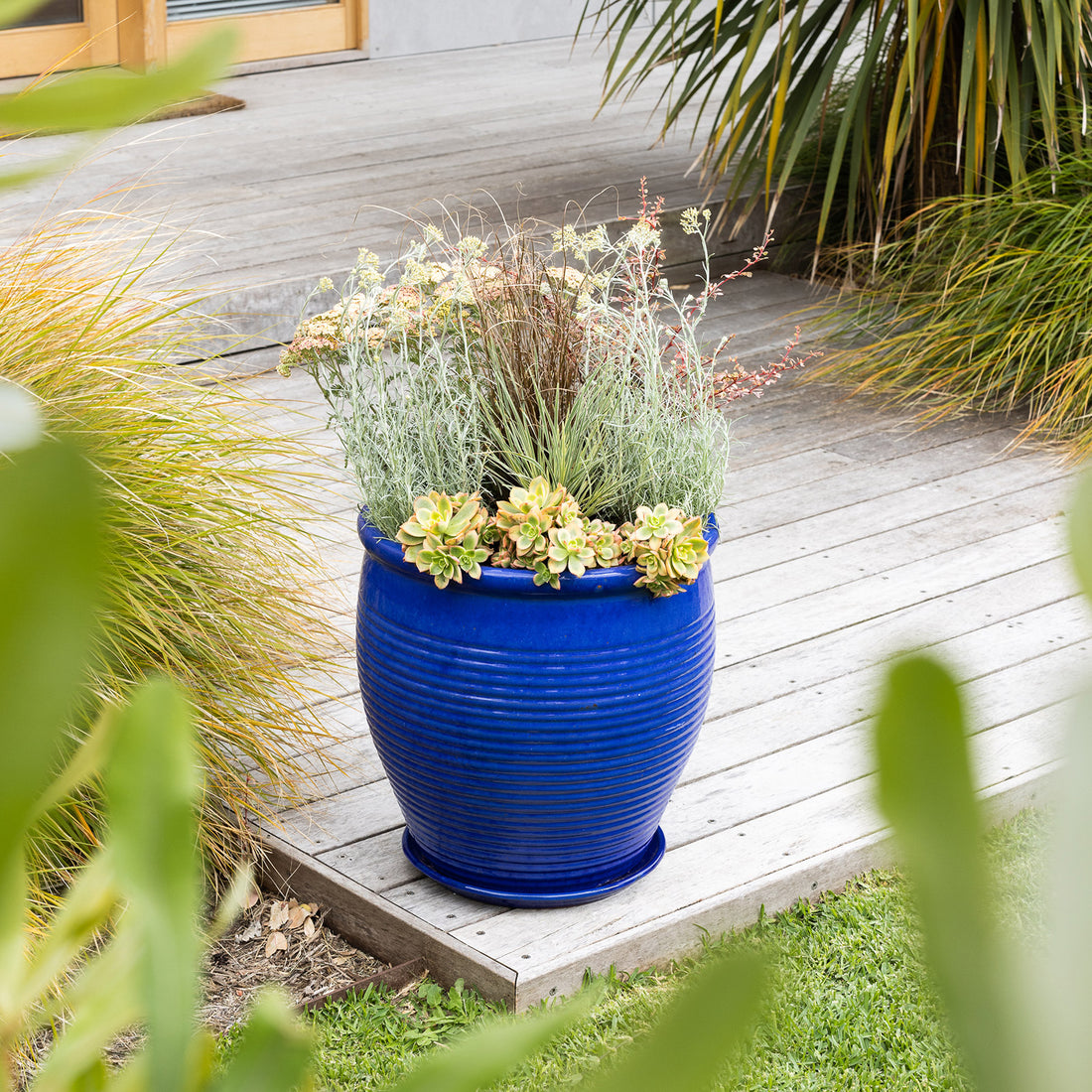 01 February 2022
Container gardening expert Melissa King shows you how to create a stunning potted combo with a colourful container that is as showy as the planting.
Here's what you'll need:

1 x Northcote Pottery Blue Glazed Holland Planter
1 x bag of quality potting mix
1 x Achillea 'Pineapple Mango'
1 x Berberis 'Rose Glow'
2 x Helichrysum italicum
1 x Lomandra 'White Sands'
1 x Carex buchananii
3 x Aeonium 'Tricolour'
Plant Achillea 'Pineapple Mango' in apricot and creamy yellow tones and Berberis 'Rose Glow' with decorative purple, pink and cream foliage towards the back of the container. Then plant flowing bronze Carex grass at the centre of the pot to soften the look. Frame the Carex on either side with Helichrysum italicum which has lovely silver foliage and sunshine yellow flowers. Then fill out the front of the container with variegated Lomandra 'White Sands' and Aeonium 'Tricolour' which has succulent green, yellow and pink foliage that ties the whole look together.
Tip: Don't just rely on flowers and foliage to bring a splash of colour to your garden. Turn to brightly coloured glazed pots to brighten up your patio or deck.
Happy Container Gardening!