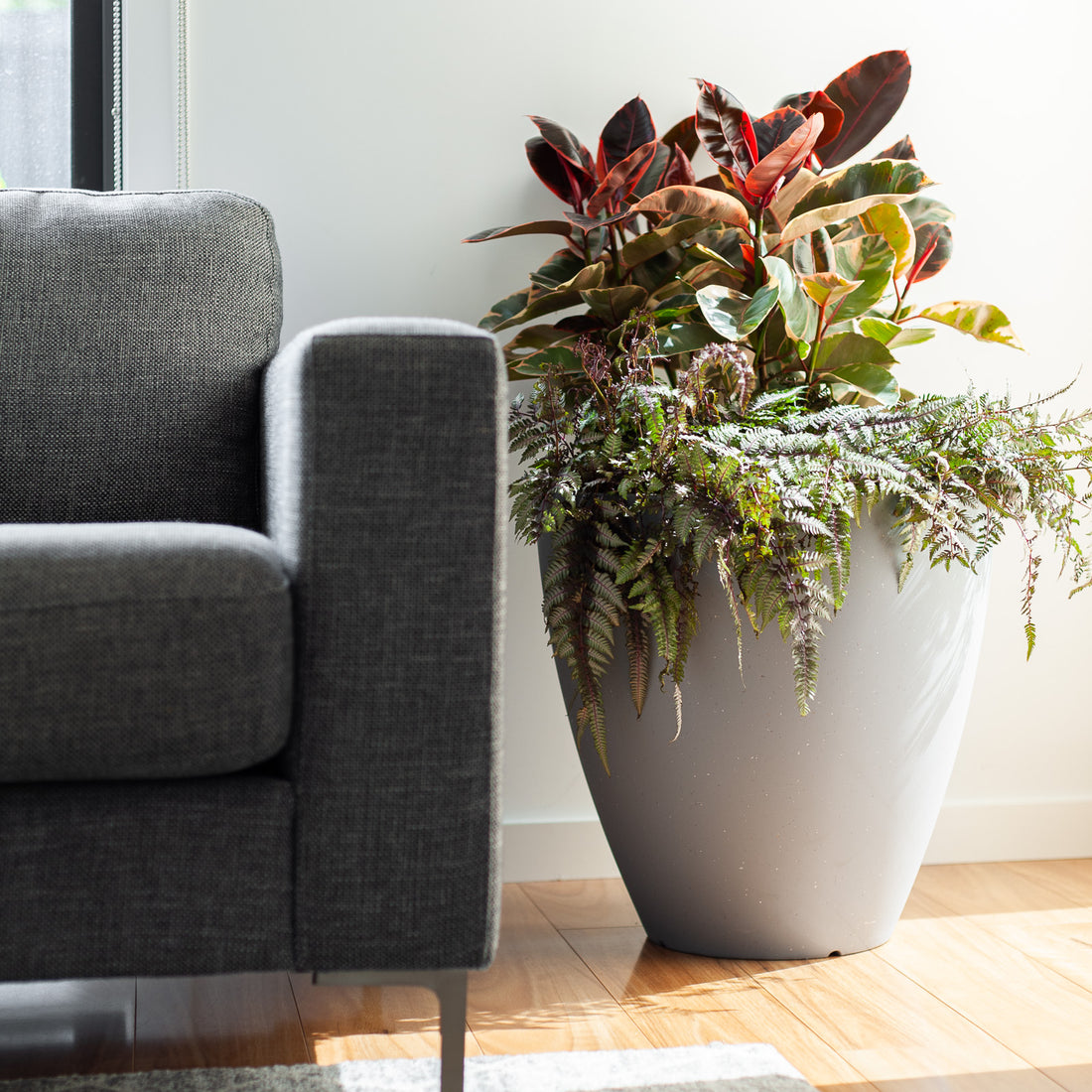 18 October 2020
If you want to create a stunning indoor plant display, be bold with this month's Potted Combo of the Month.
Here's what you'll need:
1 x

 

37 cm Northcote Pottery Grey Terrazzo Self Watering Pot
1 x bag of quality potting mix
1 x large Ficus 'Ruby'
3 x Athyrium 'Pewter Lace'
Northcote Pottery's Grey Terrazzo self-watering pot is the perfect choice for a gorgeous indoor foliage combo like this, because you can plant directly into the pot. With a self-watering container there's no need to constantly monitor your plants watering needs. As long as there is ample water in the reservoir, the plants will water themselves. 

Start by planting Ficus 'Ruby towards the back and middle of the pot, then surround it with Athyrium 'Pewter Lace, which has beautiful silver and burgundy foliage that compliments 'Ruby' perfectly. It's a show stopping combo!
Happy Potted Gardening!