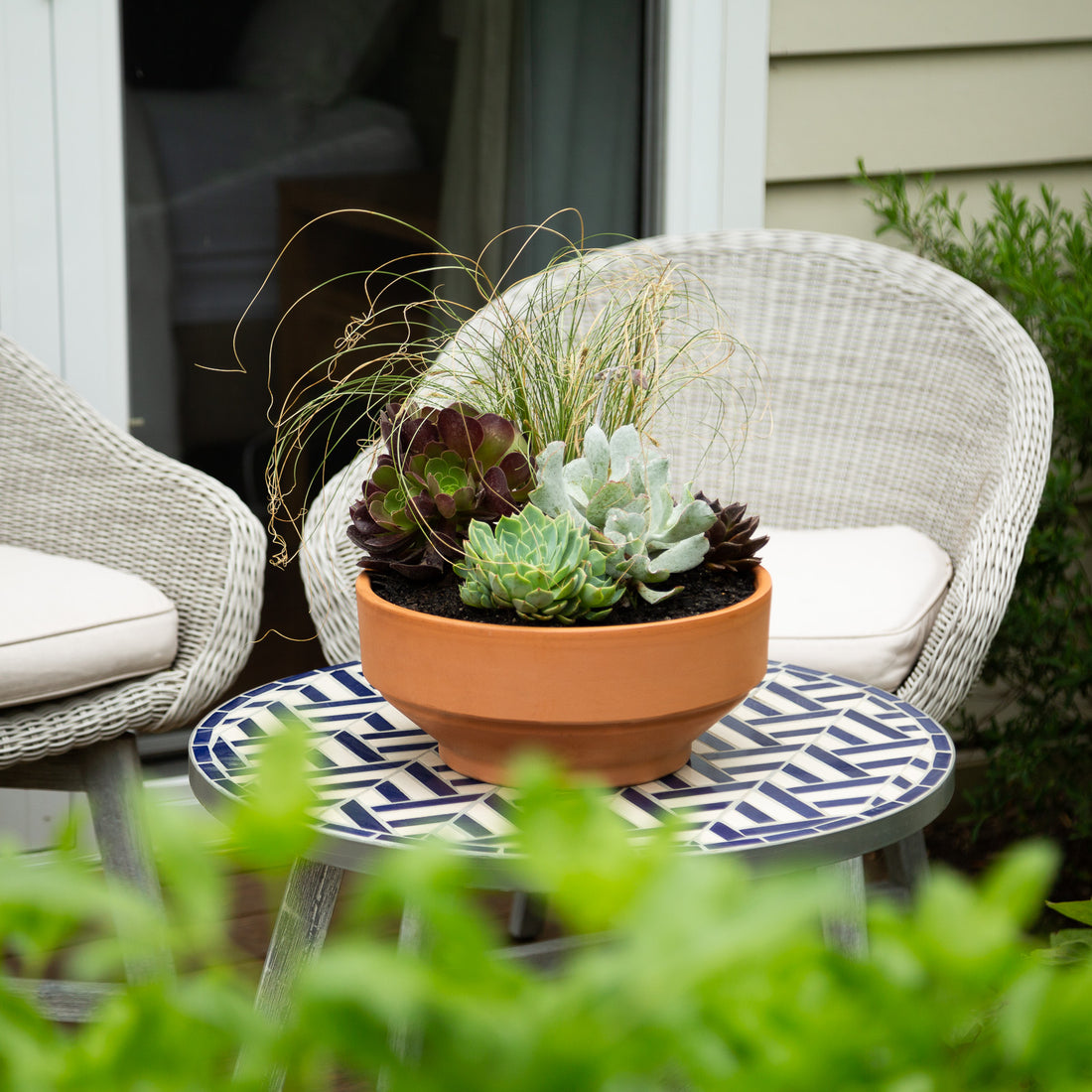 05 October 2021
Container garden expert Melissa King shows you how to create a stylish, easy care potted combo.
Here's what you'll need:
1 x

 

Italian Terracotta Cylinder Bowl 32cm
1 x bag of Cacti & Succulent Potting mix
1 x chocolate coloured Aeonium
1 x Cotyledon 'Silver Waves'
1 x Carex Frosted Curls
1 x assorted rosette style succulents
Northcote Pottery's Italian Terracotta Cylinder Bowl is decorative, porous and tailor-made for dry loving succulents.
Start by planting Carex 'Frosted Curls' at the back of the pot for a bit of texture and movement.
Then, frame the grass on either side with chocolate coloured Aeonium and Cotyledon 'Silver Waves', with attractive undulating silver foliage.
Fill in the blank spaces with assorted rosette style succulents like Echeverias and Sempervivums in shades of blue/green and burgundy.
Tip: Terracotta pots are porous so they allow air and water to pass through the walls of the pot. They are a great choice for dry-loving plants like succulents that don't like to sit in damp potting mix.