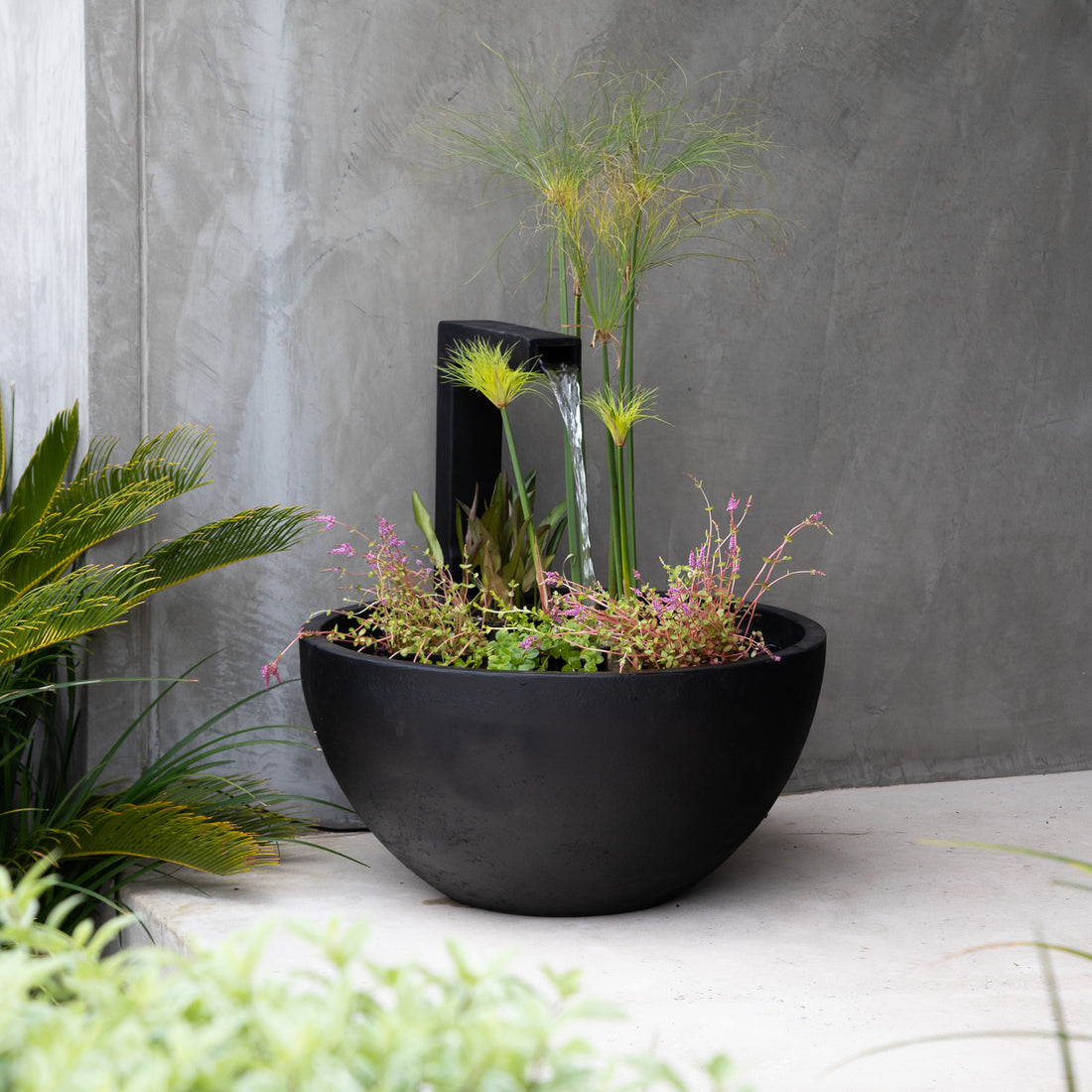 20 December 2021
Container gardening expert Melissa King shows you you how to create a decorative water garden with our patio pond.
Here's what you'll need:
1 x

 

Northcote Pottery Patio Pond
1 x Cyperus papyrus 'King Tutt'
1 x Lysimachia (Creeping Jenny)
1 x Spearwort
2 x Pink Rotala
Northcote Pottery's Patio Pond comes complete with a pump and water spout, so don't plant directly into the bowl. Instead put the water plants, black plastic pot and all, directly into the pond.
First, place Cyperus 'King Tutt' towards the back of the bowl for a bit of height and drama. Then position the Spearwort to one side. You might need to prop some of the smaller pots up on bricks. Now position the Creeping Jenny towards the front of the pond and frame it on either side with flowering Pink Rotala. Assemble the pump and put it in the base of the pond, then slowly fill up the pond with water.
Tip: Place your patio pond on a sunny patio or balcony for a cooling display all summer long.
Happy Container Gardening!