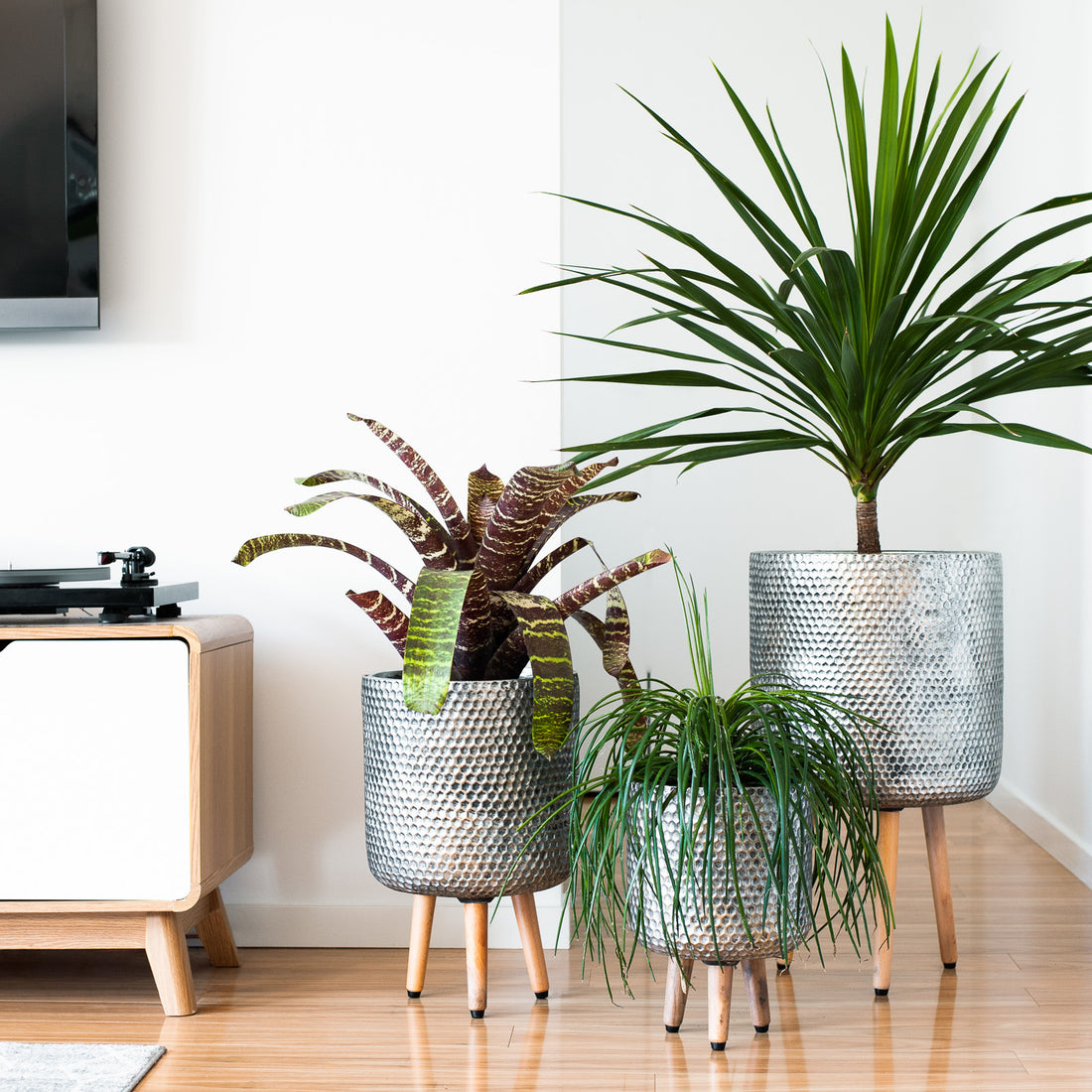 03 September 2021
Have you ever thought about doing the "thrill, fill and spill" indoors with a potted family of house plants?
Here's what you'll need:
1 set of

 

Northcote Pottery Gold Lincoln Tripod pots
1 x large Cordyline
1 x colourful Bromeliad
1 x Agave Geminiflora
Gold Lincoln Tripod pots are glitzy and glamourous, so they are the perfect choice to show off a gorgeous selection of indoor plants. The planters are cover pots, so you can simply plonk the plants, black plastic pot and all, into the decorative pots.
Fill the biggest pot with a large, upright growing Cordyline, with great architectural form. Then make a feature of the middle sized pot with a striking Bromeliad, with contrasting burgundy foliage. Fill the smallest pot with Agave geminiflora, which has lovely fountain like foliage that "spills" down the edges of the pot. Now that's one striking little house plant gang!
Tip: Gold Lincoln Tripod pots deserve a place in the spotlight, so group them together indoors in a bright spot with indirect light for a touch of Studio 54 glam.