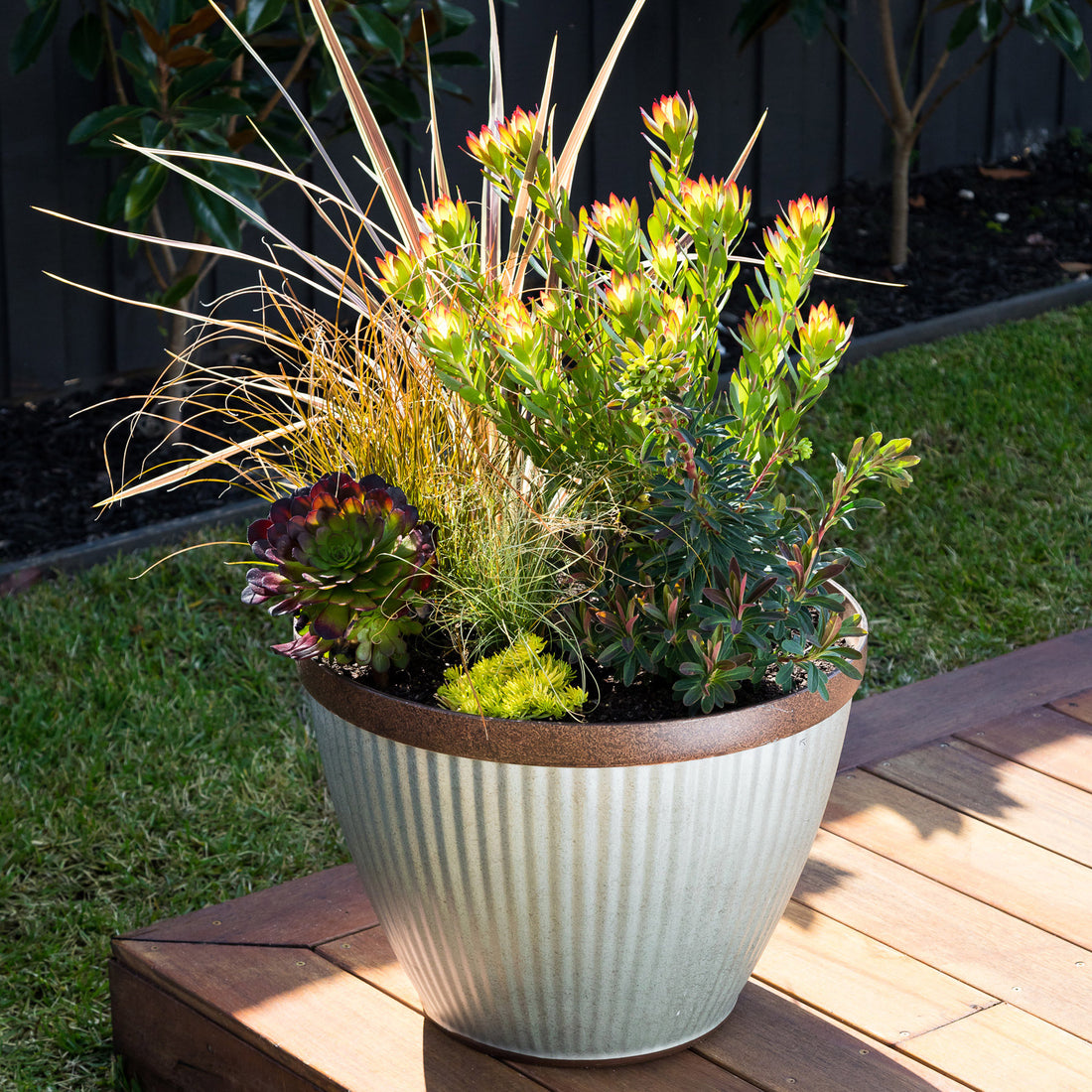 19 July 2020
Our Irondale cup planter has rustic charm, so it works beautifully with bronze, orange, burgundy and gold foliage tones.
Here's what you need to bring this months potted combo to life: 
1 x Northcote Pottery 52 x 38cm Irondale Cup Planter
1 x bag of Premium Potting mix
1 x Leucadendron 'Sundance'
1 x Euphorbia 'Baby Charm'
1 x Carex testacea
1 x Carex 'Frosted Curls'
1 x Cordyline 'Electric Flash'
1 x Aeonium
1 x Sedum 'Gold Mound'
Fill the pot with quality potting mix. Then position Leucadendron 'Sundance' towards the back of the container. Plant the beautiful variegated Cordyline 'Electric Flash' to the side and frame both plants with bronze coloured Carex Testacea and Euphorbia 'Electric Flash'. Soften the base of the Leucadendon with silvery 'Carex 'Frosted Curls'. Then complete the picture with a chocolate coloured Aeonium and a splash of Sedum 'Gold Mound'.
Tip: I like to jam-pack my pots to get an instant effect, so you get a wow factor that lasts for months. If the plants begin to look overcrowded, simply trim them back or pop some into the garden. You can even refresh the look by replacing plants from season to season.
Happy Potted Gardening!