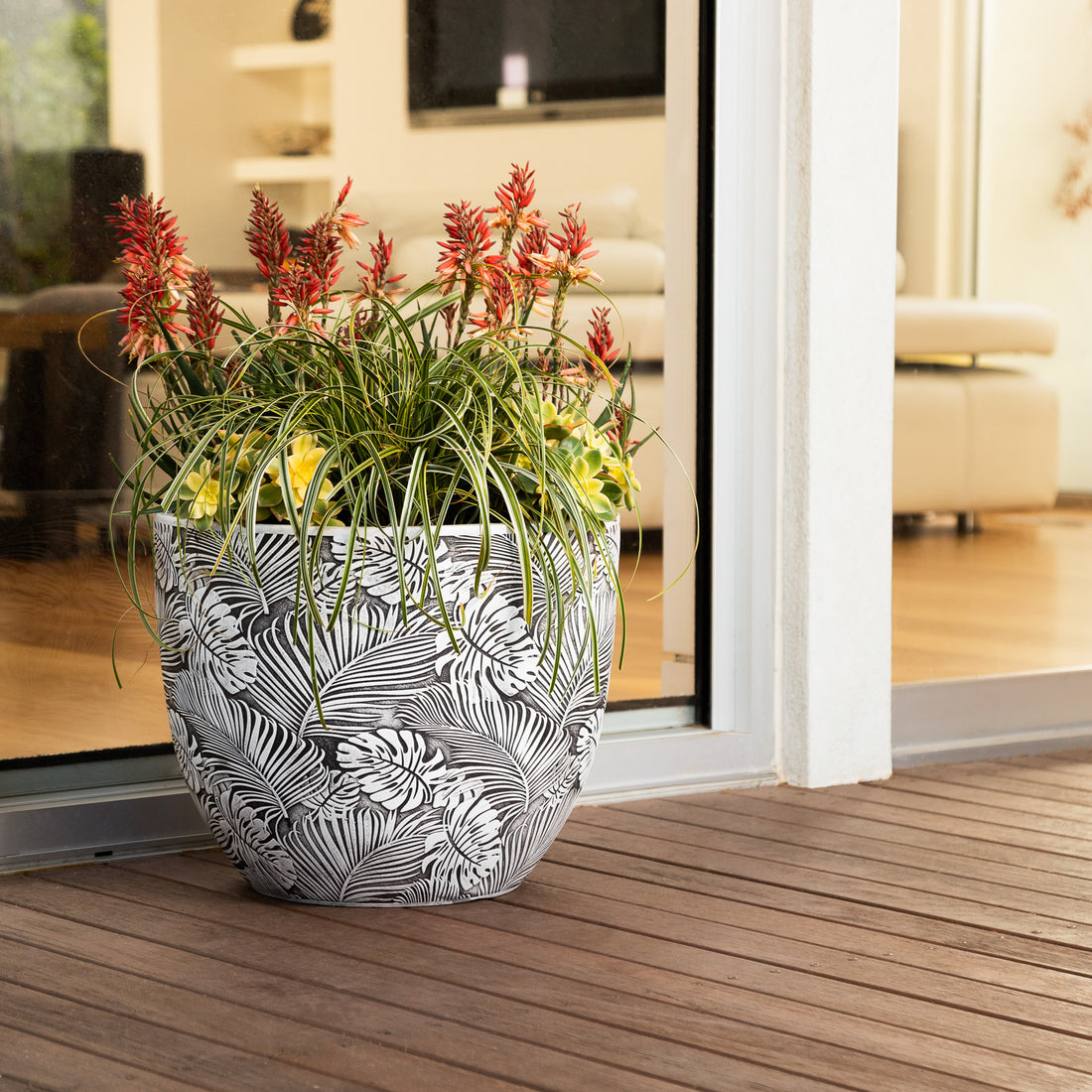 18 August 2021
Container gardening expert Melissa King shows you how to combine an attention-grabbing pot with equally dazzling plants. 
Here's what you'll need:
1 x

 

Monstera Egg Pot (44 x 36 cm)
1 x Bag of quality potting mix
3 x Aloe 'Porcupine'
1 x Carex 'Feather Falls'
2 x Aeonium 'Tricolour'
Northcote Pottery's Monstera egg pot makes a striking statement in its own right. Fill it with the perfect combination of plants and you'll get one eye catching potted display. Start by planting Aloe 'Porcupine' along the back edge of the container. It is a compact growing variety with stunning two-tone flowers that repeat bloom throughout the year. It's particularly attractive in Autumn when it's smothered in vibrant blooms. Then fill out the centre of the pot with Carex 'Feather Falls' which displays weeping variegated foliage that looks good year-round. Complete the picture with Aeonium 'Tricolour' a decorative succulent which displays neat rosettes of colourful foliage.
Tip: Position your potted combo in a sunny spot for a beautiful, low-maintenance display that looks good year-round.