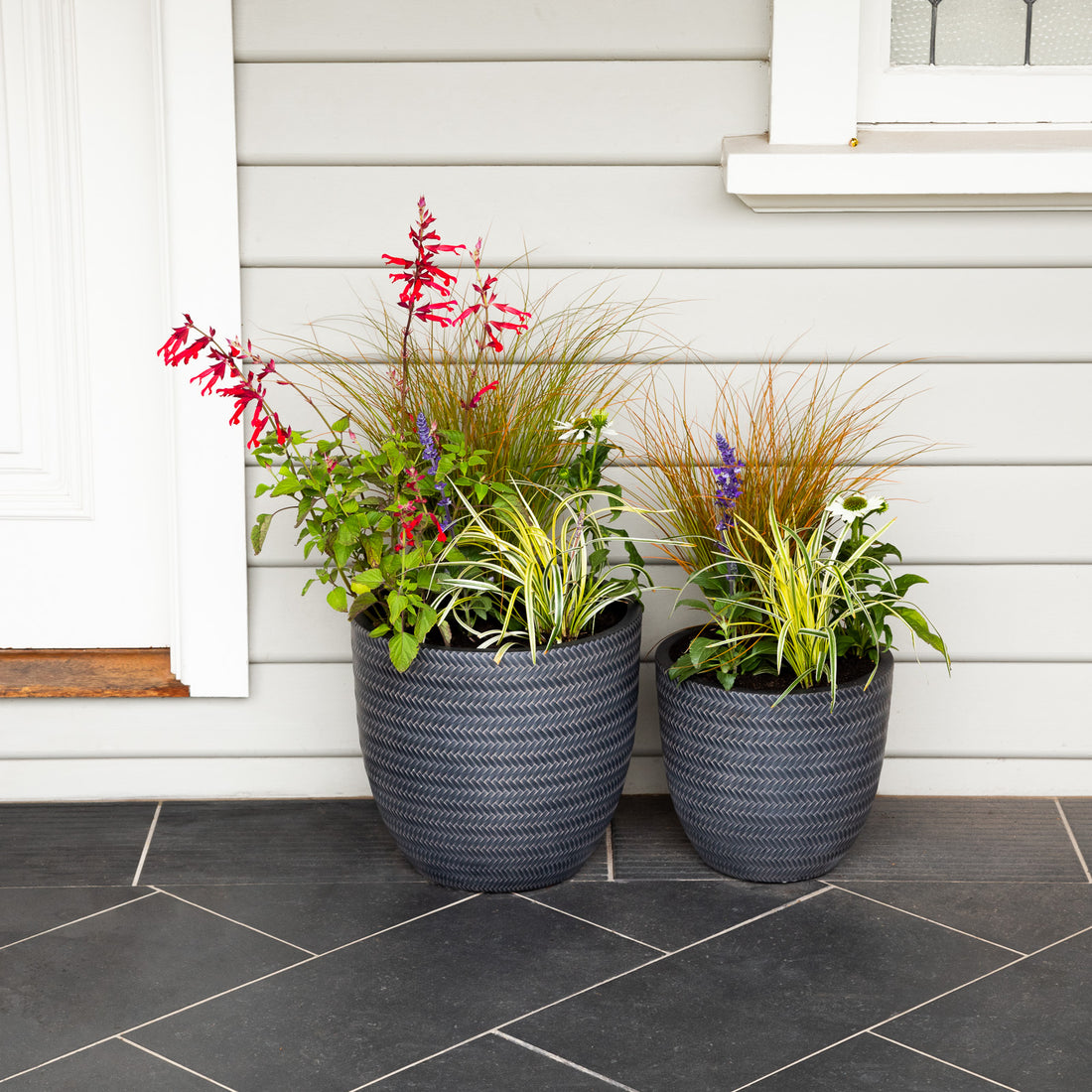 15 April 2021
Container garden expert Melissa King shows you how to create a mini meadow in decorative pots. 
Here's what you'll need:
1 x

 

Northcote Pottery Java Bamboo Egg Pot
1 x Carex testacea
1 x Salvia

 

'Roman Red'
1 x Echinacea

 

'PowWow White'
1 x Salvia

 

'Mystic Spires Blue'
1 x Liriope

 

'Silvery Sunproof'
Northcote Pottery's Bamboo Egg pots have a natural texture and design that works beautiful with this modern meadow look.
Start off by placing the bronze Carex grass at the back of the pot. Next, frame the grass with Salvia 'Roman Red' on one side and Echinacea 'PowWow White' on the other.
Make a feature of Salvia 'Mystic Spires Blue' towards the centre of the pot.
Bring the whole look together by planting some decorative foliage at the front. I love the variegated Liriope 'Silvery Sunproof'.
Tip:If you are nesting different sized pots together, try using a similar palette of plants in each pot to create a stylish co-ordinated look.