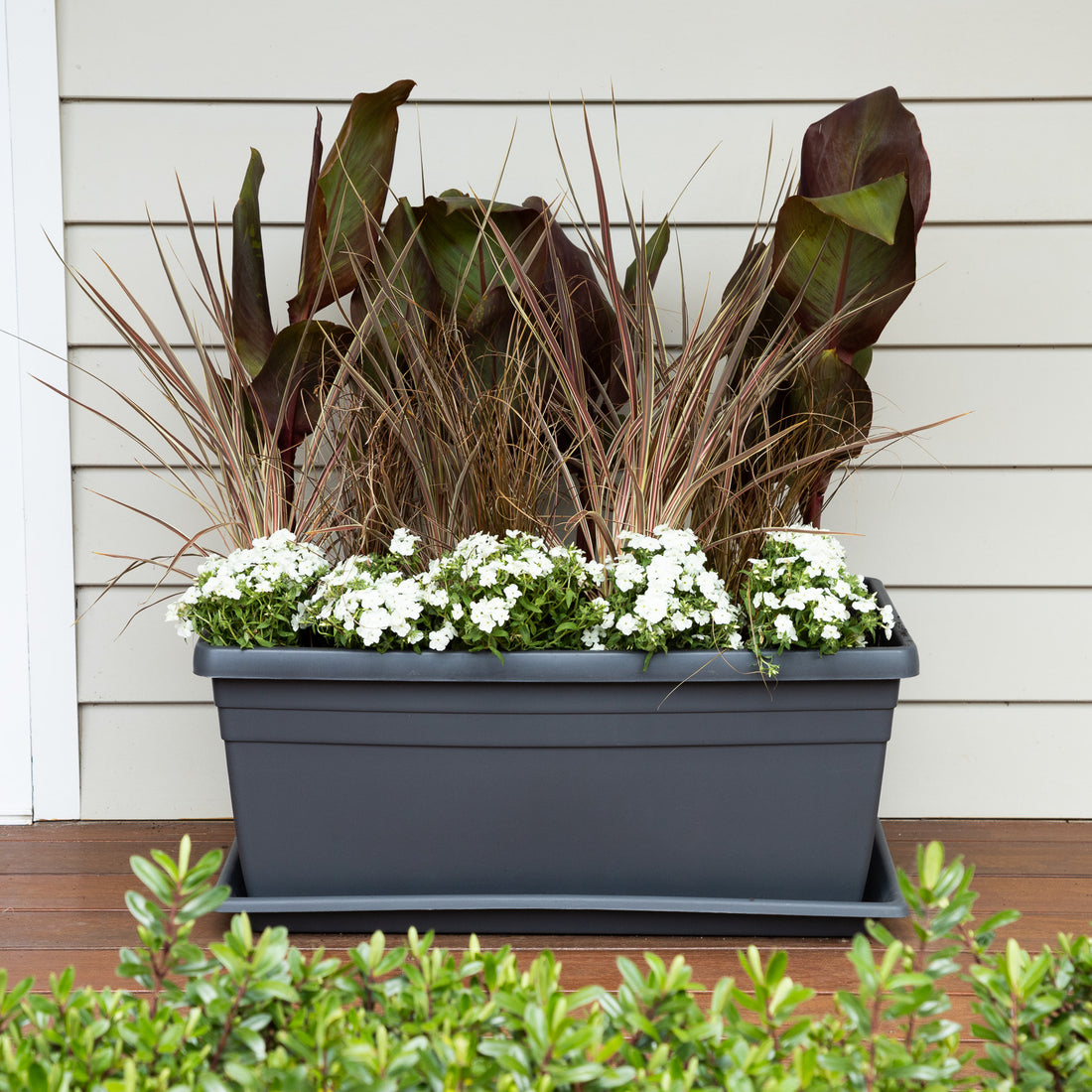 08 August 2021
Container gardening expert Melissa King shows you how to make the most of a big bold trough with a selection of big, bold plants!
Here's what you'll need:
1 x

 

Northcote Pottery Graphite Villa Trough 80cm
1 x

 

Northcote Pottery Graphite Villa Saucer 78cm
2 x Bags of good quality potting mix
3 x Canna x Generalis
3 x Cordyline 'Electric Flash'
3 x Carex Flagellifera
3 x Phlox 'Gisele White'
Note: We used 5 plants for instant impact, but 3 is all you need!
Start by planting a row of burgundy coloured Cannas at the back of the container. You'll love their lush tropical foliage. Then plant a row of Cordyline 'Electric Flash', which boasts decorative, chocolate, green and cream striped foliage that looks good all year round. Soften the display with Weeping Brown Sedge (Carex Flagellifera), which has lovely wispy foliage and finish the look with a row of Phlox 'Gisele White', grown for its clusters of beautifully scented blooms through Spring and Summer.
Tip: Create seasonal interest in your trough by chopping and changing the flowering plants at the front. For example, swap out the spring-summer flowering phlox for cool season plants like white flowering pansies or violas.