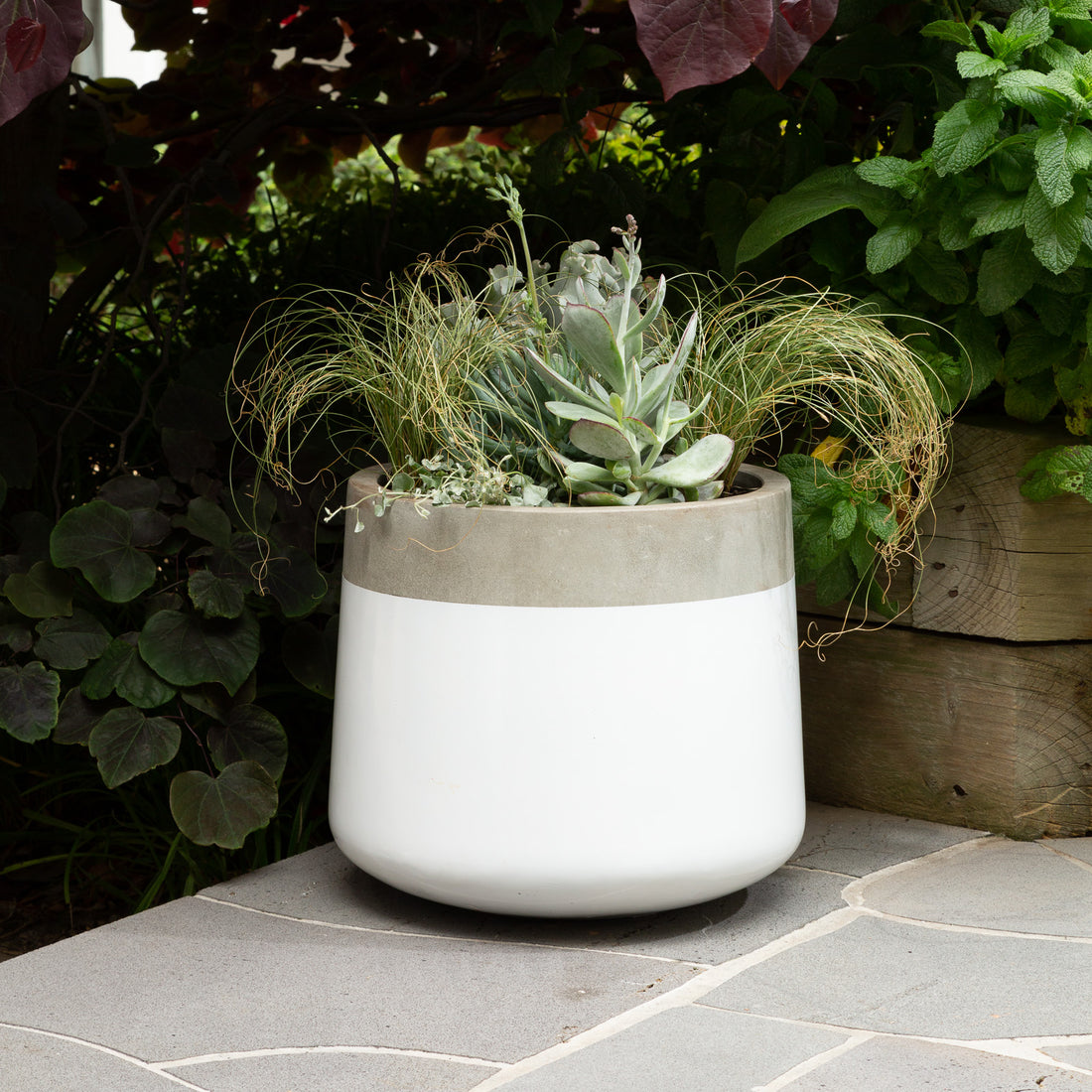 01 April 2021
Container garden expert Melissa King shows you how to add a bit of seaside chic to your garden with this cooling white and silver combo.
Here's what you'll need:
1 x

 

Northcote Pottery Maxim Drum Planter 42 x 36cm
1 x Bag of Quality Potting Mix
2 x Silver Leafed Cotyledons
1 x Blue Chalk Sticks (Senecio)
1 x Dichondra 'Silver Falls'
1 x Carex 'Frosted Curls'
Set off Northcote Pottery's cool, classic Precinct Lite Maxim Drum Planter with a stylish, low maintenance combination of silver succulents and grasses.
Plant the Cotyledons and Blue Chalk Sticks towards the back and centre of the container, then frame the succulents on either side with the beautiful Carex 'Frosted Curls'. Plant trailing Dichondra 'Silver Falls' towards the front of the pot so it can cascade down the sides.
Tip: This potted combo is low maintenance and dry tolerant, so position it in a sunny spot for a splash of coastal calm.
Happy Container Gardening!