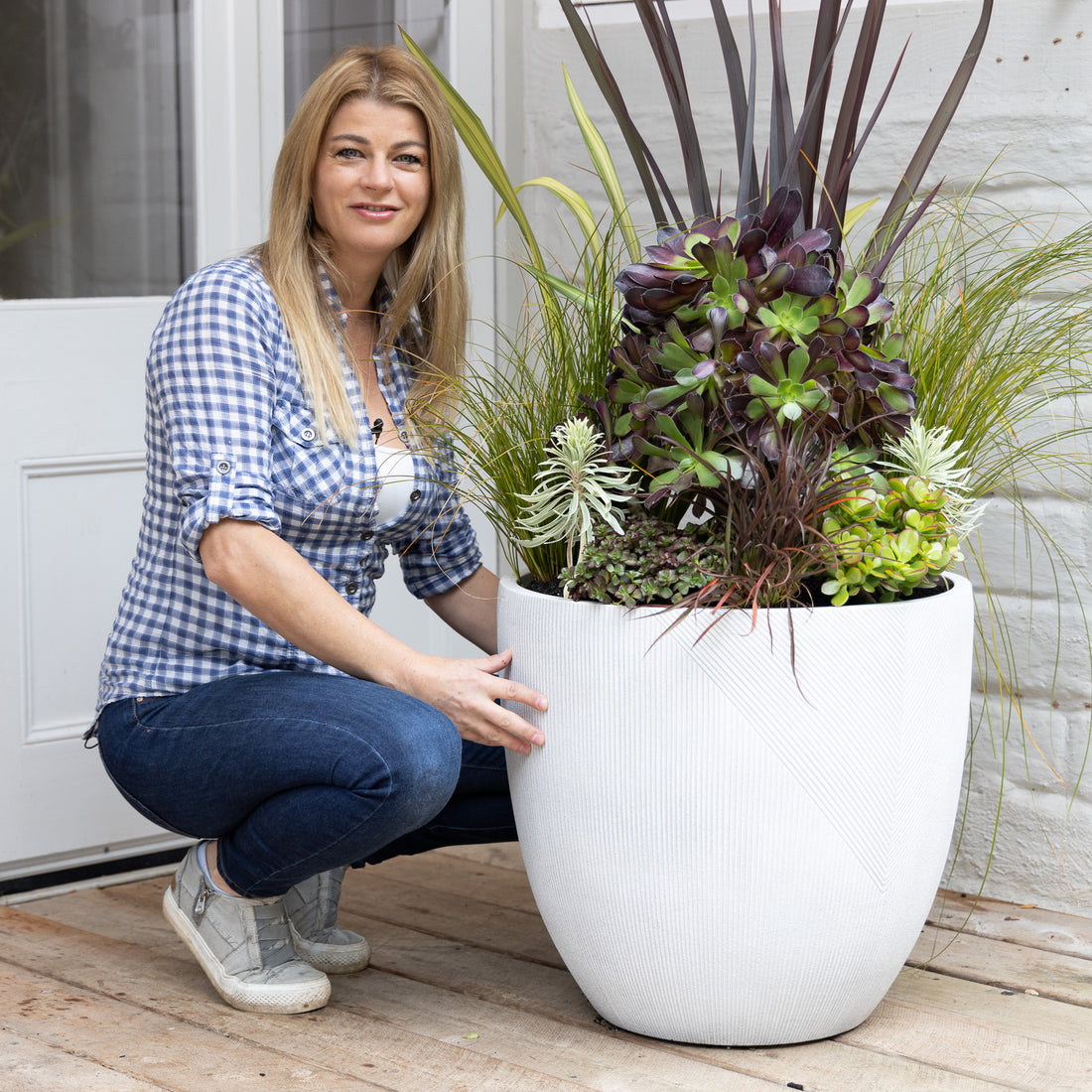 08 March 2023
Container Gardening Expert Melissa King shows you how to create a striking potted combo, where green and burgundy foliage steal the show.
Here's what you'll need:
1 x Northcote Pottery Memphis Egg Pot
1 x Phormium 'Anna Red'
1 x Phormium 'Yellow Wave'
2 x Carex testacea
1 x Aeonium
2 x Euphorbia 'Tasmanian Tiger'
1 x Crassula ovata 
1 x Sedum 'Chocolate Mound'
1 x Phormium 'Elfin'
Bring some height to the back of the container with a striking combination of Phormium 'Anna Red' and 'Yellow Wave', with colourful foliage that shines in every season. Frame the Phormium on either side with Carex grass, which turns coppery brown in the summer taking on pretty tints of orange during the cooler months.
Choose an Aeonium with big chocolatey-green rosettes and make a feature of it at the centre of the design. Then plant Euphorbia 'Tasmanian Tiger' on either side of the Aeonium for contrast. It boasts attractive variegated foliage that looks good all year round and lightens the whole combination.
Fill the gaps at the front with a stunning combination of: Crassula ovata, with succulent green and red leaves; Phormium 'Elfin', which has tufts of decorative mahogany bronze foliage; and Sedum 'Chocolate Mound' with fleshy burgundy-brown foliage.
TIP: when you're combining foliage together, look for plants with similar coloured leaf tones then throw in a few opposites for contrast.